Foster Grandparent Program
This program places senior volunteers, 55 years and older, in supervised settings within K-12 schools, public agencies, family drug court, juvenile detention, etc. with the goal of helping at-risk children meet academic standards as well as providing positive intergenerational social interaction.
This program is sponsored by AmeriCorps Seniors. Volunteers must meet certain eligibility requirements and pass federal and state background checks.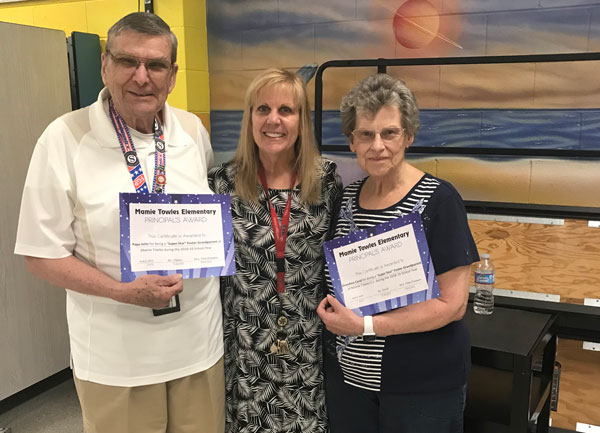 "Share Today, Shape Tomorrow"
The Foster Grandparent Program was developed by Sargent Shriver as part of Lyndon B. Johnson's "War on Poverty" in 1965. The belief that inspired the founding of the Foster Grandparent Program was that low-income elders have extraordinary gifts to share with vulnerable children in a wide variety of settings across America.
The unique intergenerational relationships with a "Grandma" or "Grandpa" builds skills, self-confidence and self-esteem in a way not replicated by a younger volunteer, as valuable as that experience may be. Life experiences of elders can be shared to offer historical details young people might not otherwise learn about. Negative stereotypes of "old people" are broken down, which help break down ageism in future generations.
Volunteers are serving Washoe and Lyon counties in 39 different "stations", most of those being elementary schools but also Boys and Girls Clubs, Jan Evans Juvenile Detention, TruVista family drug court and UNR's Child and Family Research Centers. We are always in need of more volunteers!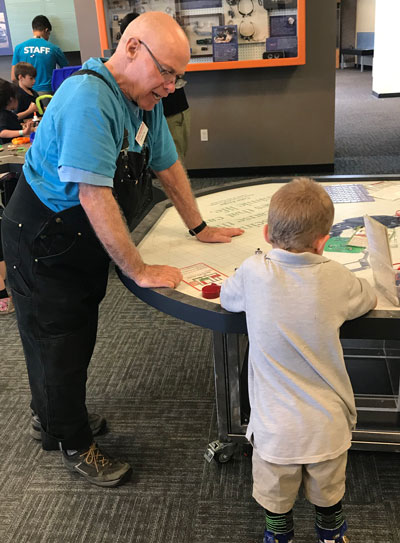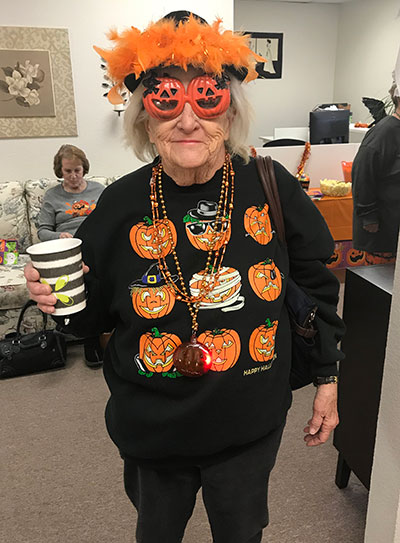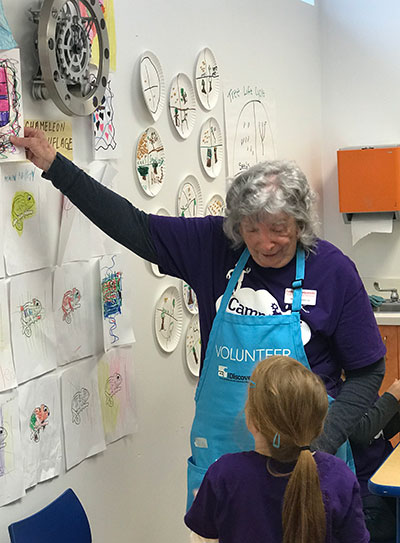 Our Mission:
The purpose of this Corporation is to gather together resources such as individuals, businesses, corporations, groups, associations and lodges who will provide ongoing support to at-risk youth, home bound elderly, families in drug court, abused and neglected children, juvenile delinquents, head start programs and child care.
In addition, the Corporation will expand volunteerism into intergenerational and diverse programs and will provide support services to low-income population in education, social services and public service.
From teachers:
"Grandma is a major asset in my classroom. I would not be able to accomplish the work she does without her!"
"Grandma is a wonderful addition to out kindergarten team. She is a great support. Keep sending us willing, eager foster grandparents."
"Grandma is always on time and willing to help all students. She is so important to our school and our students."
"Grandma worked well with students, genuinely cared about the students, and wanted to help each one succeed."
From volunteers:
"I receive love from the children and respect and appreciation from the teacher and principal, what more could you want or need?
"You get out and become a productive person again"
"Since I became a Foster Grandparent I've made some new, great friends and it gets me out of the house doing something meaningful that I enjoy."
Community Impact
Thirty-eight percent of our Foster Grandparent volunteers serve 30 to 40 hours per week (more than double the minimum time commitment of 5 hours per week)!
These volunteers are represented at 39 different sites in Northern Nevada and are under supervision of teachers, counselors, and detention personnel. Sites include Title 1 schools K-12, Jan Evans Juvenile Services, Boys and Girls Club of the Truckee Meadows (and Mason Valley), and TruVista Family Drug Court.
The goals are to help children meet academic goals, improve social development, and remain engaged in school.
Grandparent volunteers contributed 89,000 service hours during fiscal year 2018. The estimated value of their service is $2,263,270 (Independent Sector, 2018, Value of Volunteer Hour/Nevada = $25.43)
Get In Touch
If you'd like more information about our Foster Grandparent Program, contact Sheri at sheri@sisnv.org.